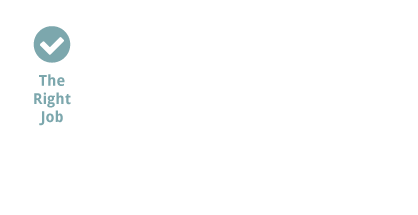 FIND AND GET THE PERFECT JOB
Most people jump from job to job every few years, never finding the true right one. It's like most of us are walking down a hallway looking for the right door in the dark. Let's turn on the light and step into the perfect situation.
DOWNLOAD SAMPLE
GET THE GUIDE
THERE ARE THREE KEY COMPONENTS OF YOUR PERFECT JOB.
In this video I explain the 3 elements of your right job, and the mistakes we make when trying to find it.
IS THIS GUIDE RIGHT FOR YOU?
This book is for you if you know you are ready to make a change in your job. If your job has become miserable, you feel trapped, or you are really struggling to understand your next best move, you will benefit greatly from the process in this book.
Are you willing to commit to finding the perfect job for you? This isn't a shortcut. Shortcuts don't work. This is a process that I have laid out for you, step-by-step.
Job searches can take massive amounts of time and energy, but when you know exactly what you are looking for, then every minute you spend can bring you the maximum return for your career. And when you find the right job, its like a light pours down from the heavens.
But many people quit without a plan and suffer for months in the job search. Many people jump to a shiny new job that feels good in the beginning but ends up having the same problems as their old one. Don't let that happen to you. You need a personal plan that will guide your career.
Even if you only complete the first two sections of this book, you will build an authentic personal vision, and you will be far more advanced in finding your perfect career than most.
If you want to love going to the office, and you want a career that inspires you, motivates you, and serves your best life, then you will benefit greatly from this book.
If you've never had a job that's close to being right for you, maybe you can't even imagine going to work everyday with a smile on your face. This book will help get you there.
After you read this, you might wonder why this process isn't taught to everyone in school. Let's start the change here.
HOW DO I KNOW ABOUT WORKPLACE HAPPINESS?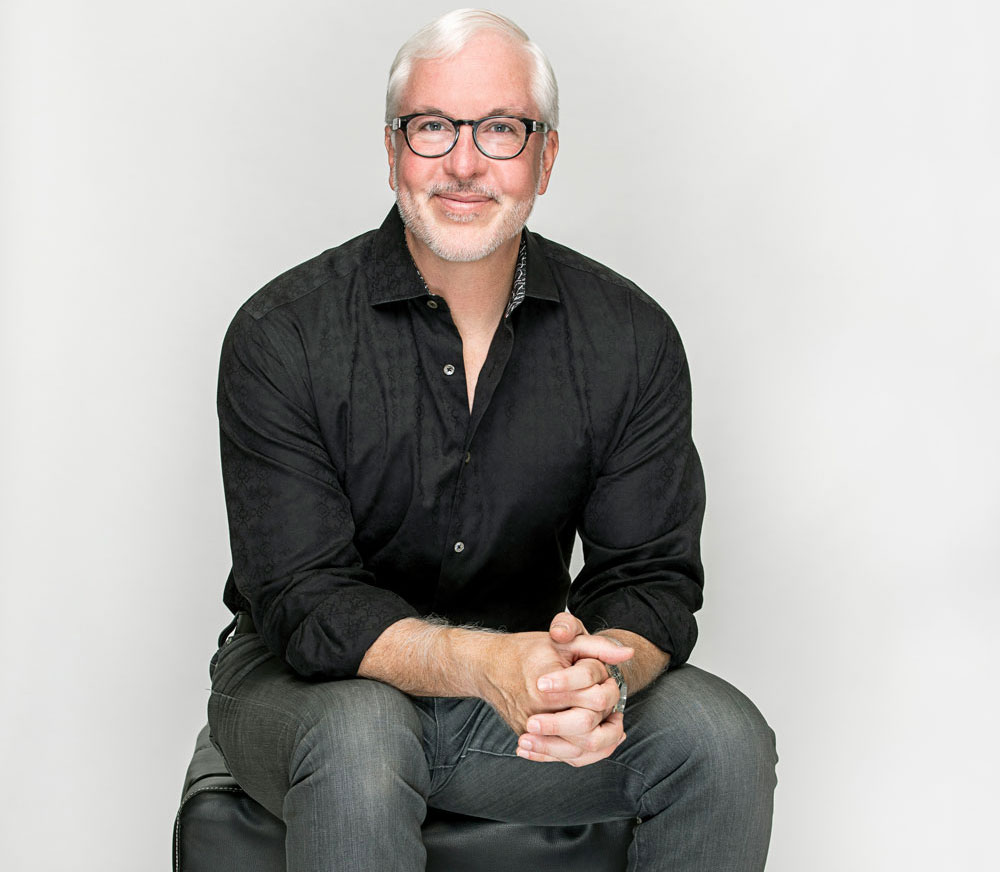 I've been lucky to have coached more 700 executives, managers, and entrepreneurs over 20 years about happiness at work.
I've been interviewed by NPR, Fox News, the Wallstreet Journal, and the Today Show for my workplace expertise, and I'm the featured workplace challenges expert on Georgia Public Radio.
I've seen it all in my career. I have put my best advice into these guides so that more people than I could ever reach in person can find workplace happiness. I sincerely hope you are one of them.
HERE'S WHAT YOU GET IN THIS BOOK: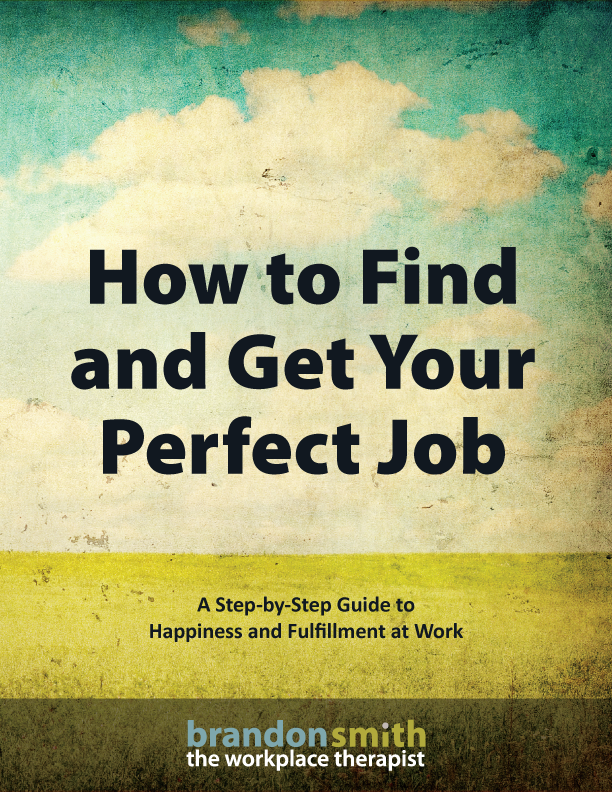 I hope this book becomes your favorite resource for finding and getting the job that brings you true workplace happiness and a life that you love.
My entire process, that has worked for hundreds of people, for uncovering exactly what jobs are right for you.
An in-depth analysis of the job mistakes most people make, so you can avoid the same traps in the future.
A tested framework for building your authentic personal vision that you will use to make the best career choices of your life. You will find your purpose, uncover your strengths, and connect your passions, all in this book.
The 5 Questions for finding work that can fulfill you for the rest of your life. You've never been asked these questions at work before.
My method for job hunt preparation. Know exactly how to approach the job search.
A roadmap for leaving your current job the right way as you take your next big ideal step.
11 client stories of people that are facing the same struggles as you. You are not alone.
26 exercises for you to put my best advice into action. You will learn exactly what you need to do every step of the way uncover and then get your perfect job.
What is the Workplace Happiness Formula?

Change your working relationships for the better, forever.