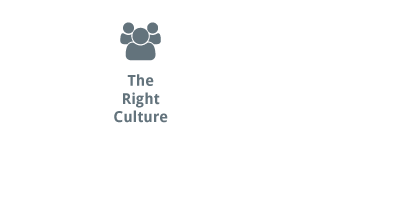 FIND AND GET YOUR PERFECT CULTURE
The right culture can give you tons of energy and inspiration every day. When your workplace culture is an authentic match for you, work fits seamlessly every day into your best life.
DOWNLOAD SAMPLE
GET THE GUIDE
YOUR CORE VALUES ARE THE FOUNDATION.
Watch and learn the basic process for uncovering the culture that will fit you like a glove.
IS FINDING THE PERFECT CULTURE RIGHT FOR YOU?
This book helps 4 types of people the most.
Those who are stuck in debilitating workplace cultures and need help right away, just to survive.
Those who want to create a work environment that charges up their creativity, connects them with people they love spending time with, and allows them to be excited to show up every day.
Those who have no idea what a perfect culture would look like to them. We've got your back too.
Those who are looking for a new job, and know the importance of uncovering the new culture before they move.
The perfect culture brings out the best in us every day. It is a joy to be in. Yet most of us have never experienced this. Most of have not been taught how to create or find this culture. Instead we jump from company to company and pray that the culture gets better. Then we see that the same problems exist, but we don't know how to fix them, and we get stuck and demoralized with our careers. That's why I wrote this book.
There are 10 major factors of culture we need to know. I will guide you through a process of mapping your perfect fit in each of these 10 factors. How will we do this? By uncovering your most deeply felt personal values through the exercises inside. You will use these values to create a culture perfectly suited to you, and I will show you how.
If you're stuck in a culture you loath, the later chapters will teach you how to deal with every major cultural dysfunction so you can survive and figure out your next steps. Don't let a work environment suck out your soul. Get the tools to save yourself and, in some cases, your future career.
This guide is NOT about finding a new job (that's a different guide). This book is about shaping your work environment into one that you love. This guide is about solving the Culture variable in the Workplace Happiness Formula for more creativity, energy, and enjoyment every day at work.
HOW DO I KNOW ABOUT WORKPLACE HAPPINESS?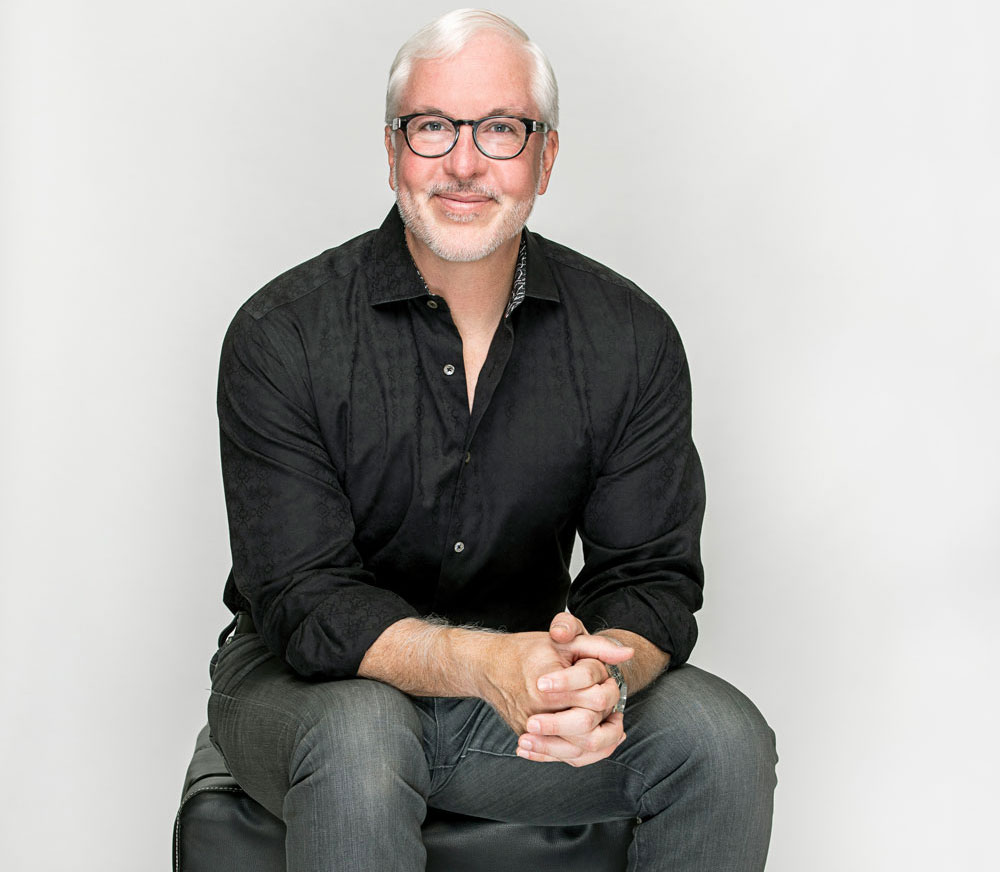 I've been lucky to have coached more 700 executives, managers, and entrepreneurs over 20 years about happiness at work.
I've been interviewed by NPR, Fox News, the Wallstreet Journal, and the Today Show for my workplace expertise, and I'm the featured workplace challenges expert on Georgia Public Radio.
I've seen it all in my career. I have put my best advice into these guides so that more people than I could ever reach in person can find workplace happiness. I sincerely hope you are one of them.
HERE'S WHAT YOU GET IN THIS BOOK: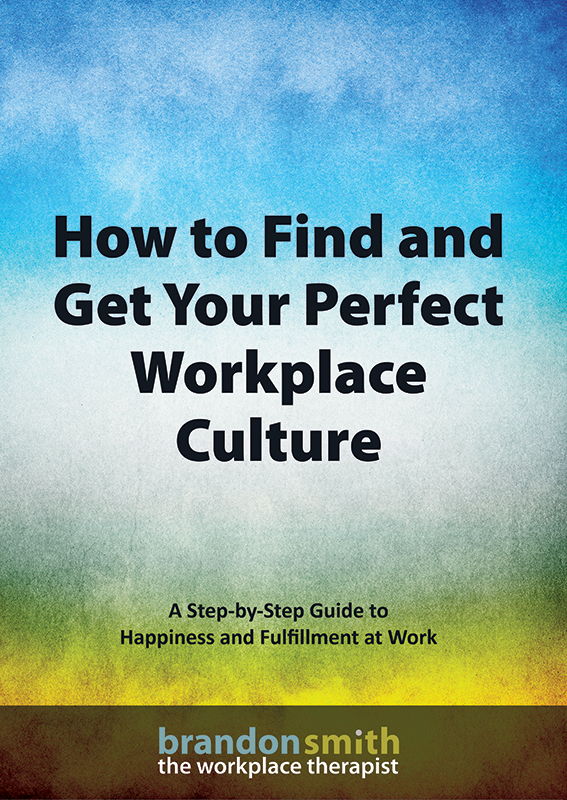 I hope this guide becomes your favorite resource for creating a work environment you love to be in every day.
The 4 worst cultures to work in and how to deal with them.
The key methods to overcome the career barriers that have kept you culture stuck.
2 quizzes and a series of exercises for creating the work-life balance you have always wanted.
How to find the top 3 values that are most important to you and your life.
How to handle the 4 major culture dysfunctions of senior management.
The 10 most important elements of culture and how to modify them to fit your needs.
How to use #1 key activity in culture change. Hint: you can't do it alone.
How to run the best meetings you've ever attended at work.
The 4-step repeatable template for creating continuous culture change in your organization.
My 10-step process for uncovering the culture of your future workplace before you take your next job.
What is the Workplace Happiness Formula?

Change your working relationships for the better, forever.