 WELCOME TO THE WORKPLACE HAPPINESS FORMULA
Most people jump from job to job every few years, never finding one they love. Let's change that. There are 3 things you need to find true happiness at work. Let's get started!
DOWNLOAD SAMPLE
GET THE GUIDE
THERE ARE THREE ESSENTIAL COMPONENTS TO WORKPLACE HAPPINESS.
Watch and consider which of these 3 pivotal pieces are you missing in your current role?
IF YOU ARE UNHAPPY AT WORK, THIS IS FOR YOU.
I feel you.
It feels like you're wasting your time, your effort, and maybe even your life.
It's frustrating and it's depressing.
Simply put, work should not have to suck. I'm on a mission to help you learn the tools
to find happy work. That is what these guides will do.
In these guides you will get the exact process I've used with hundreds of clients so you
can make an epic move into the best career situation of your life.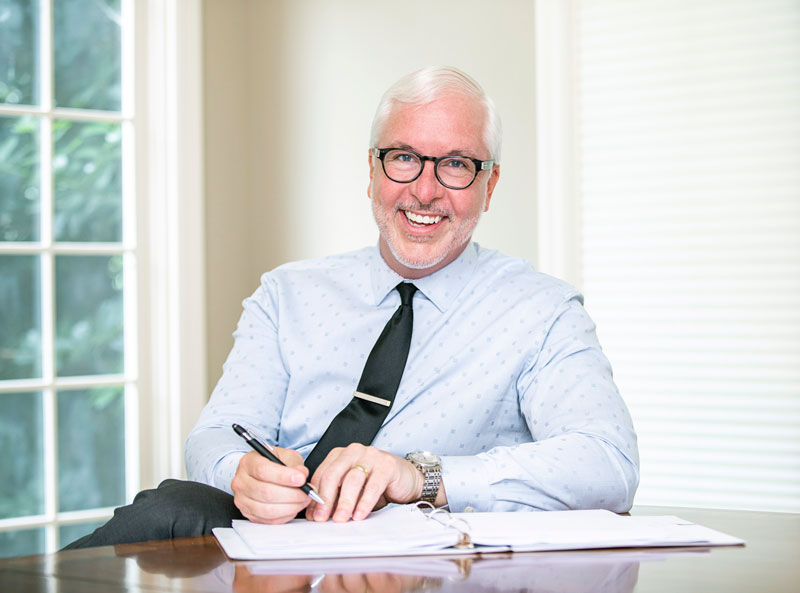 I've been fortunate to coach over 700 executives in the last 20 years. NPR, Fox News, the Wallstreet Journal, and the Today Show have all interviewed me for my workplace advice. I'm the featured workplace challenges expert on Georgia Public Radio every week.
I am telling you all this because I have put all my know-how into these guides so you can create the exact career that you want. You need to solve the 3-part formula for finding your perfect work that's on the right side of this page.
THE WORKPLACE HAPPINESS FORMULA
In all my experience, this is the most important
concept for absolutely loving each day at work:

It's not rocket science, but most people are only looking at one of these pieces. That's the first mistake. Then once you realize it takes all 3 pieces to feel happy at work, it's still very hard to solve all 3. This is why so many people struggle.
But not you. When you solve this equation you will win the career game, hands down. With the right process and a little faith in yourself, you will find your happiest work.
You just need specific strategies to tackle each piece of the workplace happiness formula.
That is why I am launching a series of step-by-step guides to help every person like you solve this equation for themselves using the exact steps I've used to help hundreds of clients find workplace happiness.
I am sharing a specific, comprehensive guide for each piece of the workplace happiness puzzle on this page.

 Let's end the daily drudgery of unhappy work and enter a new era of workplace happiness, satisfaction and bliss.

SOLVE YOUR WORKPLACE HAPPINESS FORMULA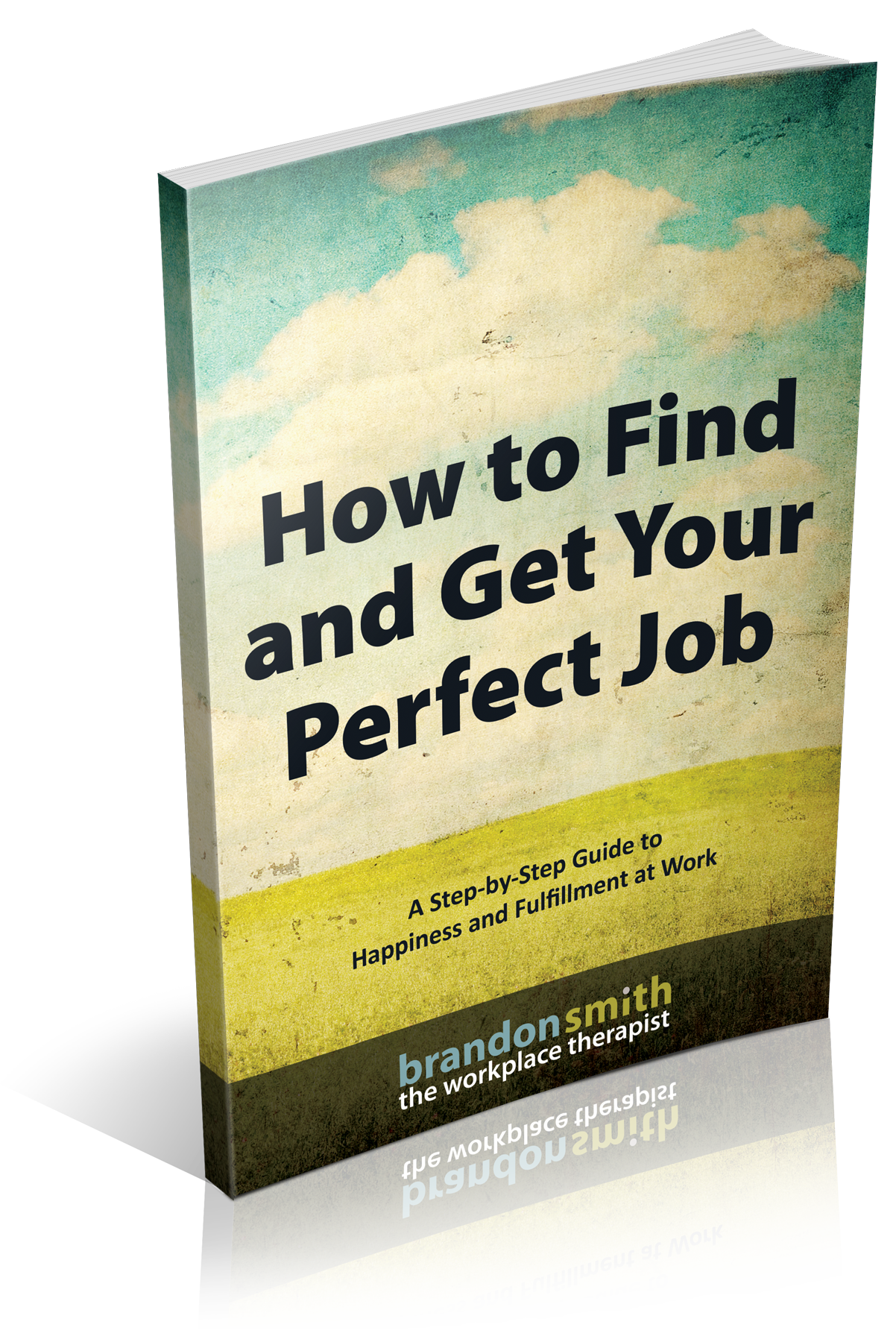 Most people jump from job to job every few years, never finding the true right one. It's like most of us are walking down a hallway looking for the right door in the dark. Let's turn on the light and step into the perfect situation.
With the exercises inside this guide, you will build your key tool for breaking the cycle of unfulfilling jobs: an immensely inspiring, usefully detailed, unabashedly authentic personal vision for your best work. You will also learn about the job traps we all fall into and how to avoid them.

This is your compass and your map. I will walk you step by step through this process and show you how to find and get your perfect job while you learn more about yourself than you ever knew and inspire others along the way.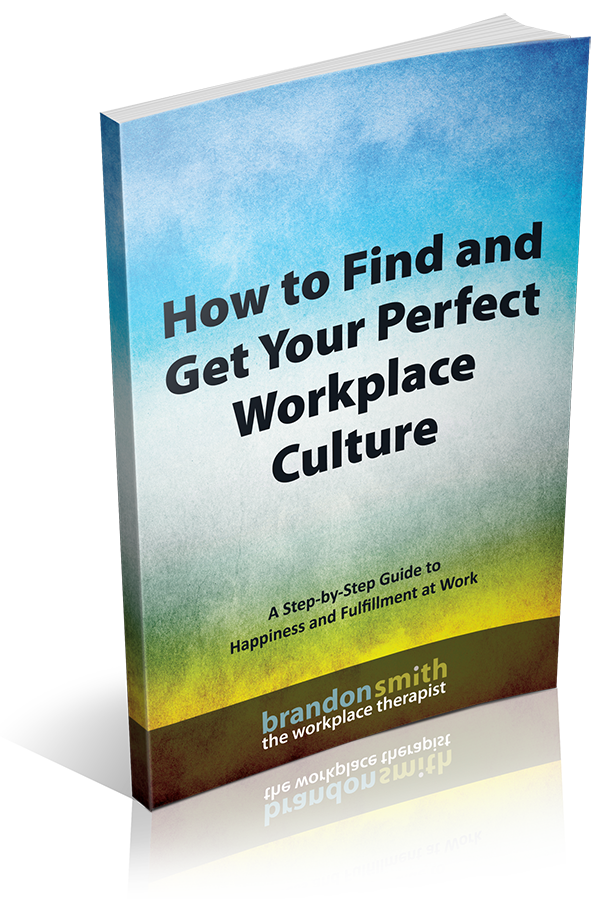 The right culture can give you tons of energy and inspiration every day. When your workplace culture is an authentic match for you, work fits seamlessly every day into your best life.
There are so many variables to a culture, but the right answers for you all stem from the same place: your core values. These values are so central to who you are that they tend to define all the things that attract you and all the things that push you away. They subconsciously influence almost everything you do.
Can you confidently declare the most important values that are really driving you? Once you name them, do you know how to use them to find your ideal workplace environment? That's what you will do, step by step, with this book.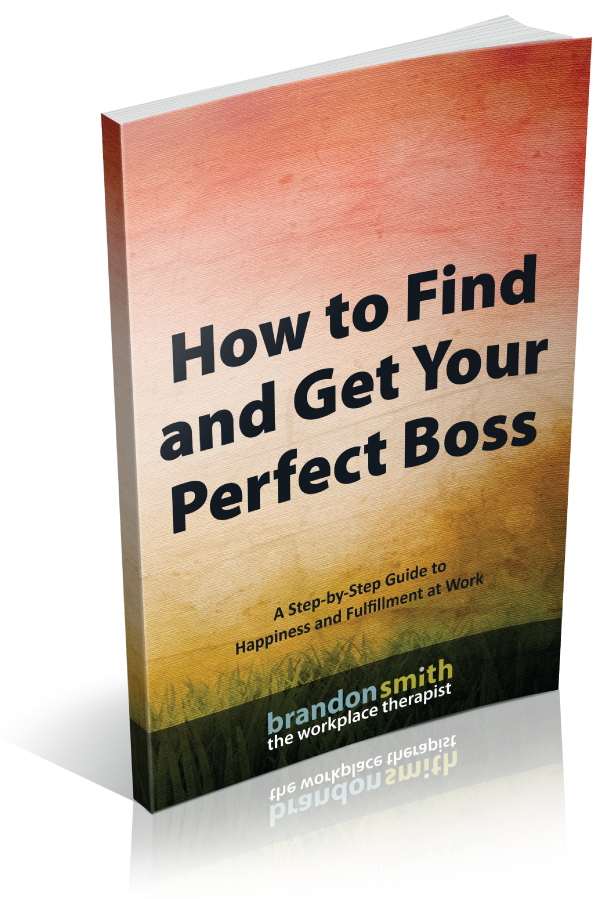 According to Gallup's surveys of over 1 million US workers, the #1 reason people leave jobs is problems with their boss.
Our bosses have so much influence over our work, and quite frankly, our whole day. Working for the right boss alone can be a winning career strategy. This piece is hugely important yet often completely overlooked when making career decisions.
You need to know how to identify this boss. This book walks you through all the essential questions you need to answer. You will also learn all the steps for turning your current boss into that perfect leader you want them to be. For some of us, this is our most important process for creating true, long-lasting, exciting, inspiring workplace happiness.

Change your working relationships for the better, forever.